Product Name

Disposable Viral Sampling Tube

Application

This product is used for the collection,transportation and storage on sampling

Expiration Date

1 year

Type

5 types

Type A

Throat Swab (10cm /12cm /15cm / 18cm)

Type B

Nose Swab (10cm /12cm /15cm / 18cm)

Type C

1×Throat Swab ,1×Tube (with preserving liquid)(1.5ml /3ml /5ml / 10ml)

Type D

1×Nose Swab ,1×Tube (with preserving liquid)(1.5ml /3ml /5ml / 10ml)

Type E

1×Throat Swab,1×Nose Swab,1×Tube (with preserving liquid)

Package
Type A&B
200 pcs/box,8 boxes/carton,1600 pcs/carton,Box size(cm):22×17×12
Carton size(cm):47×37×27,Box G.W.:0.7kg,Carton G.W.:6.5kg
Type C&D
75pcs/box,8 boxes/carton,600 pcs/carton,Box size(cm):26×25.5×16
Carton size(cm):55×54×35,Box G.W.:0.8kg,Carton G.W.:8kg
Type E
75pcs/box,8 boxes/carton, 600 pcs/carton,Box size(cm):26×25.5×16
Carton size(cm):55×54×35,Box G.W.:0.8kg,Carton G.W.:8kg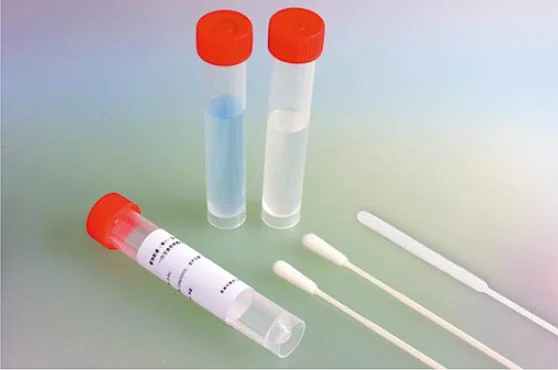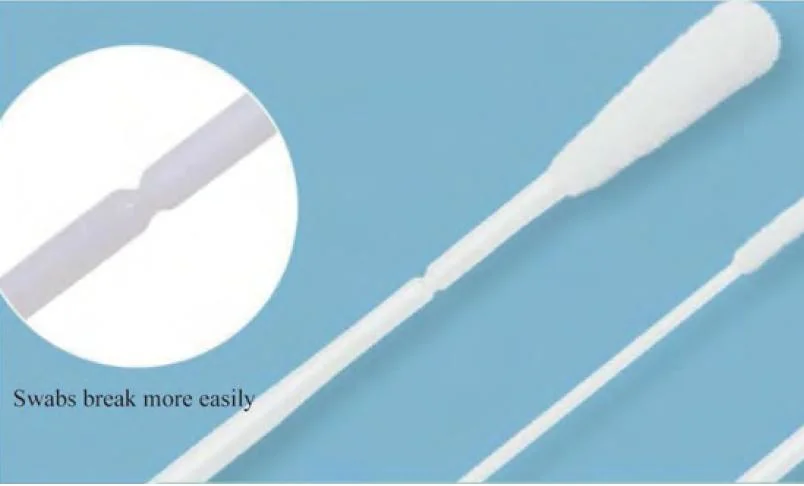 PRODUCT DESCRIPTION
EASY BREAKPOINT
This product is used for the collection, transportation
Throat Swab Breakpoint 3
cm
and storage on sampling.
Nose Swab Breakpoint 8 cm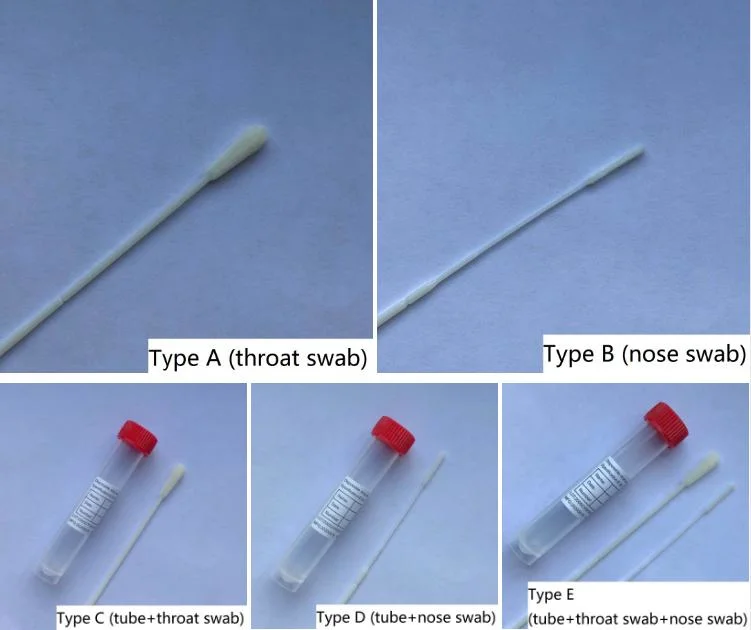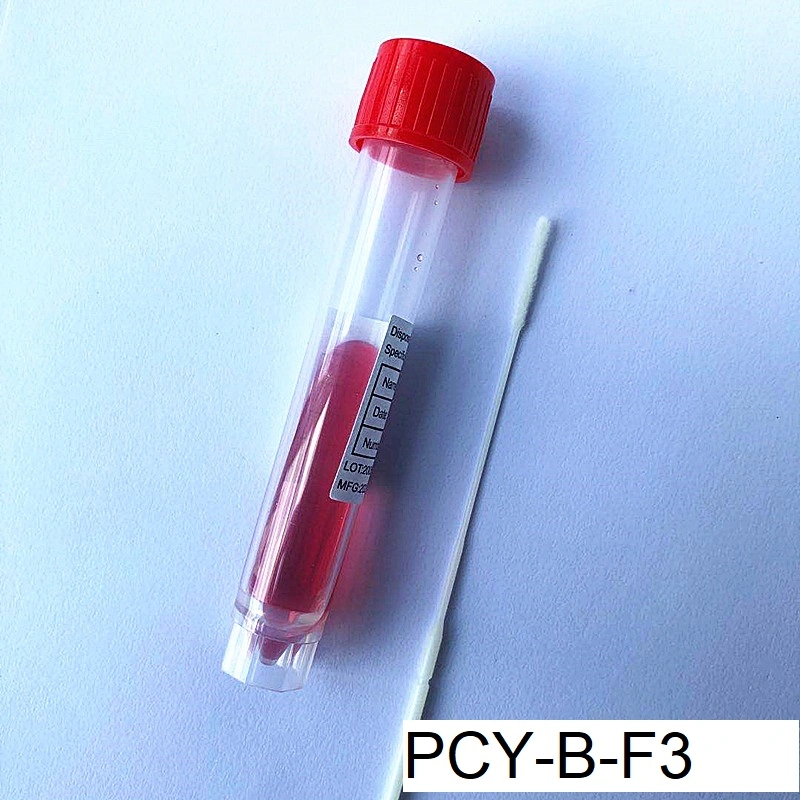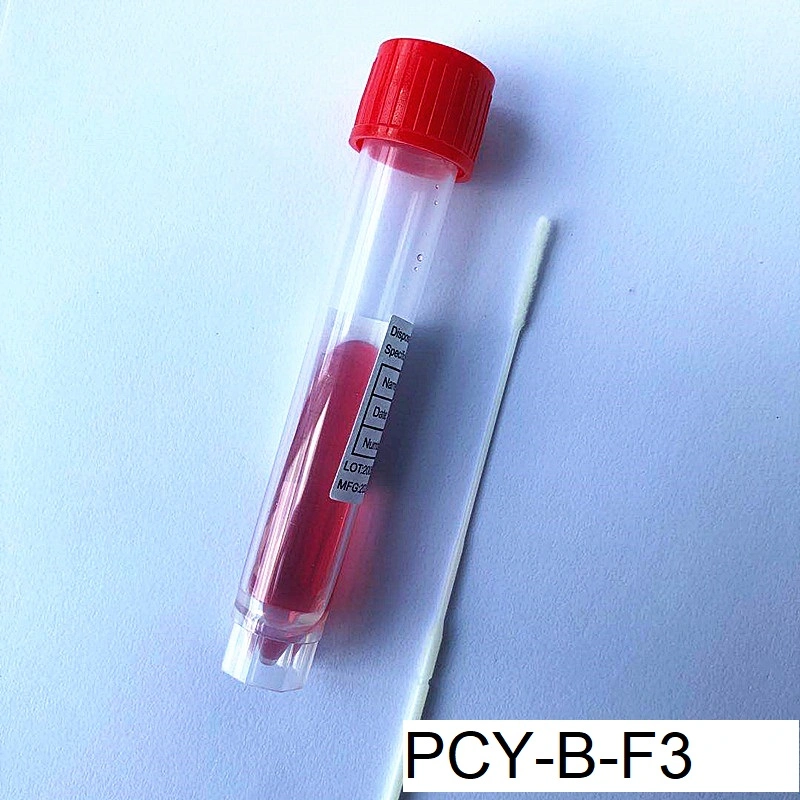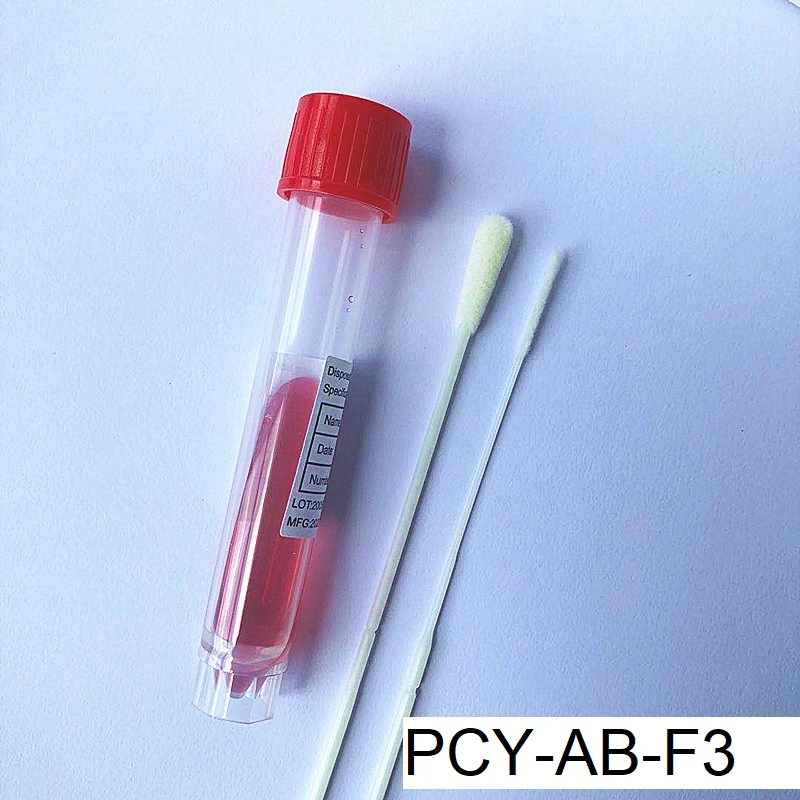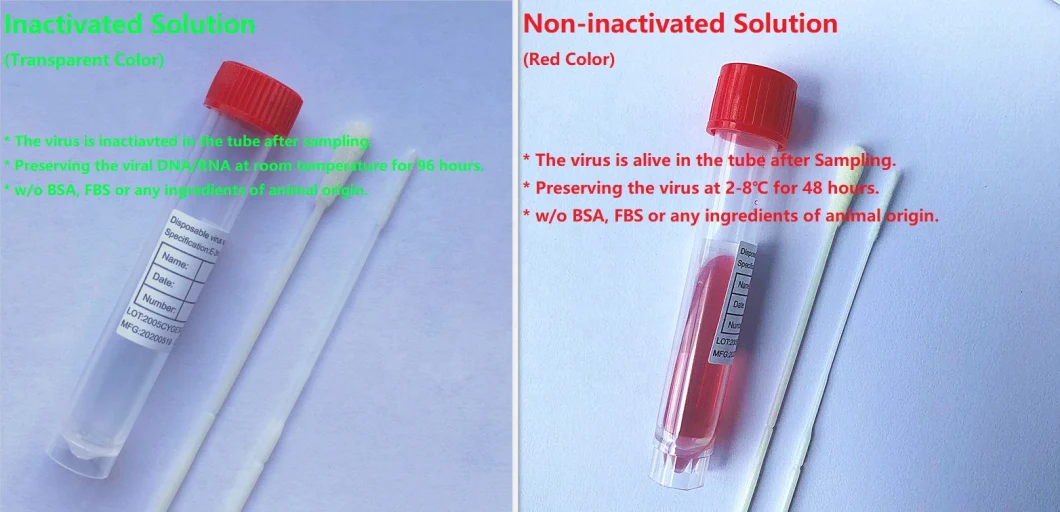 Application Method
1. Open the package containing disposable swab (do not touch the sampling head with hand) and conduct sampling.
2. When sampling is completed, open the disposable viral
sampling tube containing the preservation
liquid, fully immerse the sampling head of the swab into the preservation liquid, break the handle of the swab, cover the tube and tighten the lid.
3. After completion of sampling, the sample in the preservation liquid can be stored for 72 hours.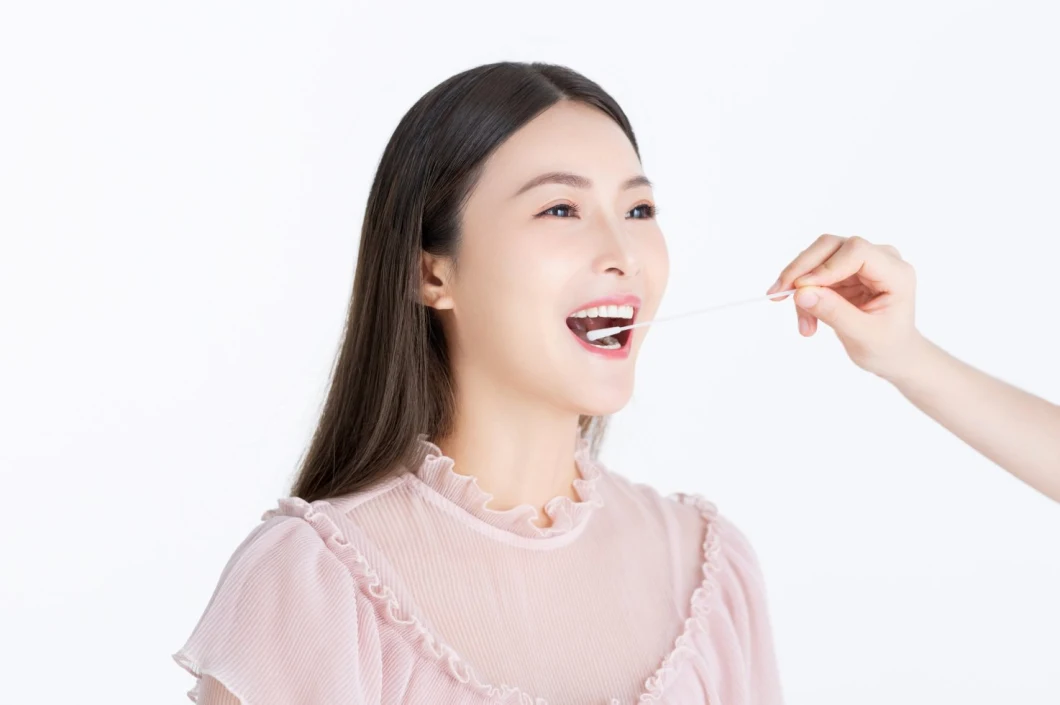 PRESERVATION SOLUTION
1. A Immediately inactivate and avoid secondary infection, 2. A High efficient enzyme inactivation reagent to remove the hidden danger of nucleic acid degradation, 3. A Nucleic acid protectant can protect viral nucleic acid from degradation at room temperature for 4 days.