MESH

Relay Unit
YT-KW-TR-GX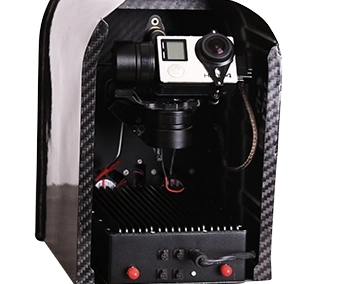 MESH relay suite is highly integrated by rainproof cover, self-stabilizing PTZ, GOPRO HD sports camera and drone MESH relay image transmission module. Mounted with multi-rotor drones, it could be used for all-weather stable and clear video gathering, data relay and data transmission tasks. MESH relay image transmission module features for no host station, Ad hoc Network, self repairing, self-balancing, auto expand and so on. Adopting same frequency group Network technology, supporting multi terminals online simultaneously( include base station), MESH relay system is suitable for one-to-one and one-to-many communications under multi-users situation.
Technical parameters
power source
work voltage DC12V~14.8V
work current ≤3A@DC12.5V
Relay image transmission
work frequency range 1430~1444MHz(each step 1MHz)
channel center frequency 1437MHz
RF bandwidth 2.5/3/3.5/5/6MHz
output power 33dBm/IL=3
power adjustable range 20dB
Modulation COFDM
two-way voice input MIC/HEAD 3.0 standard MIC/HEAD 3.0 joint
two-way voice coding way G726 32kbps audio
two-way voice input MIC/remote standard MIC/remote
appearance
weight 1.39Kg
dimension 156mm×210mm×170mm
KWT-X6L Drone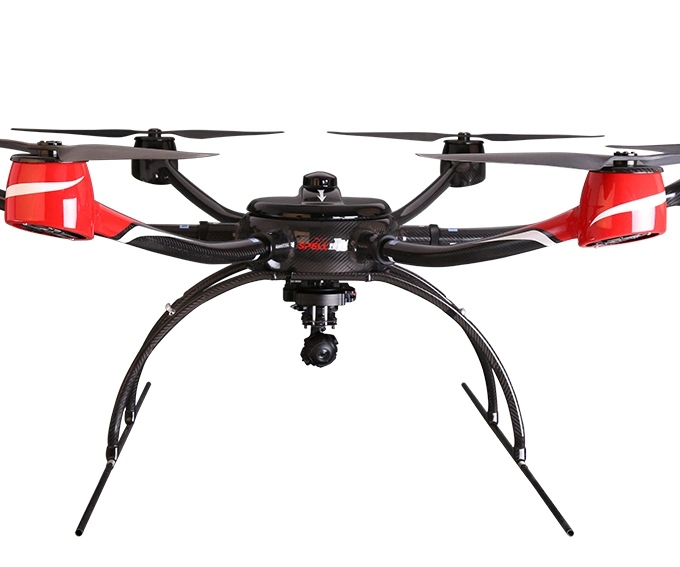 Features
Carbon fiber integrated molding with high rigidity and light weight; supports more than 65 minutes flight time with 500g payload
Innovative upturned arm design for flying stability and good strength, ensuring wind tolerance up to 14 m/s.
Detachable arms structure, quick plug-in design, get ready to fly within 5 minutes.

Full HD 1080i/P real time video transmission, supports zoom, thermal, wide angle camera and so on payloads.

Highly integrated rainproof gimbal unit with good rain performance, able to fly in the rainy day

Intelligent flight control system with manual precise control and autonomous flight mode

Finite difference GPS with high anti magnetism performance for accuracy position
Technical Parameters

Diagonal wheelbase

1600 mm

Max wingspan

2323+/-20mm

Standard take-off weight

11.5+/-0.2 kg

Max take-off weight

16+/-0.2kg

Max payload weight

≥5 kg

Flight time

≥65 min (@11.5kg)

Wind loading rating

13.9~17.2m/s

Max flight speed

15 m/s

Relative flight speed

3000 m(plain)

Max working altitude

5000 m

GPS position accuracy

vertical: ±1.5 m




horizontal: ±2 m

Remote control distance

7km( up to the environment)

GS control distance

10 km( up to the environment)

Center Frame Packing Case Dimensions

1150 x 440 x 500 mm

Frame Arm Packing Case Dimensions

1120 x 540 x 380 mm
Package: